David Smith OBE came to visit!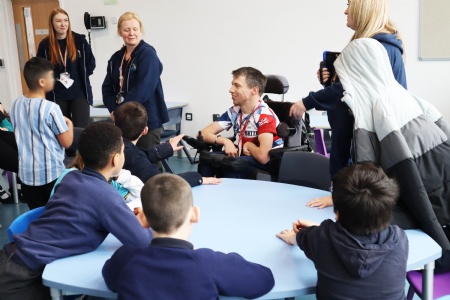 To kick off Sports Week, yesterday we were honoured to receive a visit from Gold Medallist Paralympian
David Smith OBE
.
It was such a fantastic experience for the children - they asked him lots of questions (a lot of them were about his favourite foods!) and he talked about his sport (Boccia) and his journey to this point.
We feel really privileged and inspired to have been visited by this local legend! Thank you again to Dave for your time and for bringing in your medal for
the children to see!