Springwell Governors
The Governing Body of Springwell School meet regularly and is responsible for setting the strategic framework of the school and monitoring its implementation. It acts as a 'critical friend' by holding the head teacher to account for the educational performance of the school and its pupils. The Governing Body also oversees the finances of the school; making sure money is well spent. A School Improvement Committee and a Resources Committee have also been set up to provide opportunity for a smaller group of Governors to focus on specific areas of importance and responsibility.
Springwell Governors
Please note we have one LA Governor vacancy.
Governor Attendance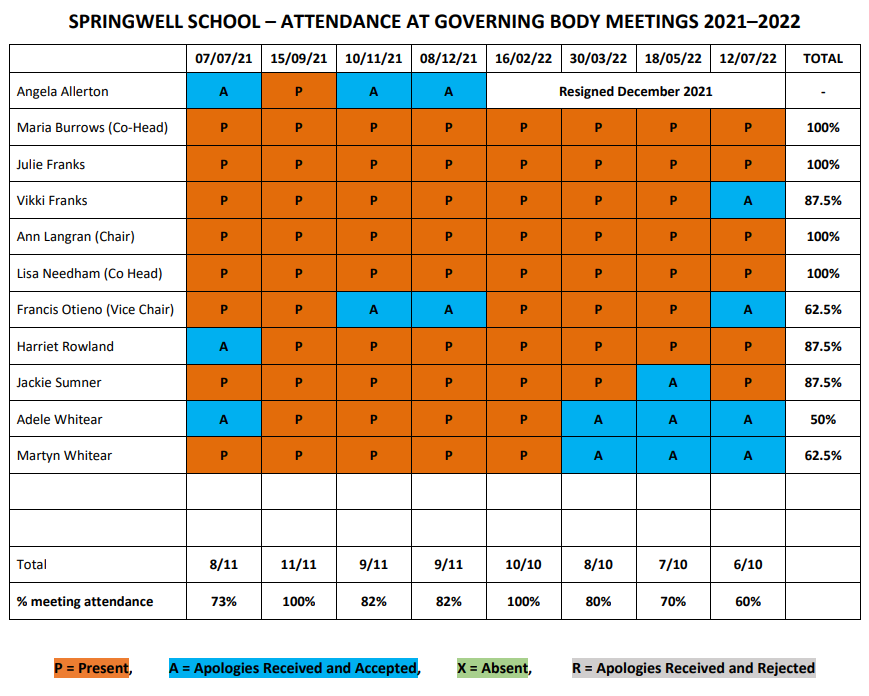 Resignations:
Angela Allerton - LA Governor
Term of Office: Resigned December 2021