Health
My role is to support the children, parents and staff of Springwell and the offsite provisions. I am the lead for all first aid and medical needs across the school. I am able to liaise with the School doctor and the school nurse and other health services. I support the class teams to ensure that children's health and medical needs are meet whilst they are at school. I also coordinate all the moving and handling of the children to ensure everyone remains safe and support staff with offsite visits.

I work on the main site but am available to support any issues parents may wish to discuss.

If you would like to contact me, please call 02380 445981 - Tessa Hurst
Welfare Team
School Dinners
Pupils meals are cooked on site to order: pupils choose their lunch at the start of the day.
Menus are sent home termly and are on a weekly rota basis.
The price from September 2020 is £2.20 per day.
Pupils in Years R, 1 and 2 are entitled to a free school dinner.
Please take a look at the Southampton My School Lunch website for further information. There is now an app available to keep up to date with the food choices your child has at school. There is also fun food games and many recipes!
Food Allergy and Intolerance Guidance
City Catering can provide a specially adjusted menu for pupils with medical allergies, who want to have a school meal. Please note that these special diets are for pupils with a medical issue only, therefore medical evidence of the allergy will be required before a menu can be adjusted.
If your child requires an adjusted menu, please complete a Food Allergy Referral Form which can be found below at the link below, or from the school office, so that you can register with City Catering and ensure the school is aware of the allergy.

Once the form has been completed please send it to City Catering at the address at the bottom of the page, or scan the form and email it, so that the menu can be adjusted appropriately. City Catering will respond to the request within three working days.

If required, an appointment will be made between yourself and a City Catering representative to discuss any concerns.
Address: City Catering, Southampton City Council, Civic Centre, Southampton, SO14 7LP
Email: [email protected]
Magic Breakfast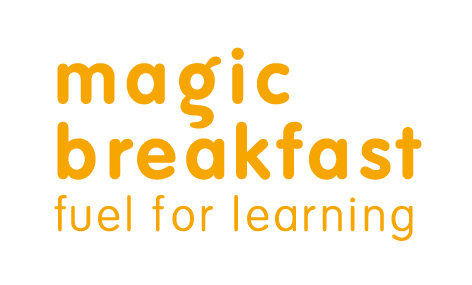 Springwell is proud to be in partnership with Magic Breakfast, providing healthy breakfasts to our pupils so that they are settled and ready to learn.
Magic Breakfast provides Springwell with nutritious breakfast food to ensure children start their school day in the best possible way. Breakfast gives children the energy needed for the busy school morning, enabling them to focus on their lessons.
Here at Springwell we are committed to ensuring no child is too hungry to learn.
Magic Breakfast at Springwell is free for all - Please contact the school office to find out more.