Easter Bunny Visit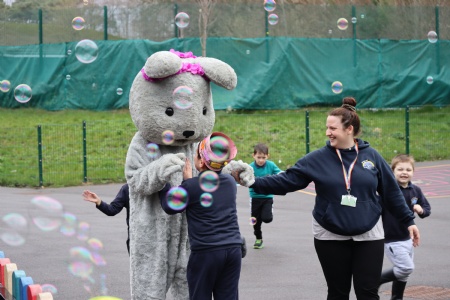 We had a fantastic Easter Bonnet Parade and a very special visit from a very special bunny!
It's always so wonderful to see the children awe struck and excited when the Easter bunny comes around, even those who are initially unsure can't resist touching his fuzzy fur in the end.
The classes made a variety of fabulous Easter bonnets, some classes did a parade around the playground and others did Easter bonnet assemblies.
If you'd like to see more photos, take a look at our galleries page: