Parent Survey
Parent Survey June/July 2022
We carried out a parent survey in July 2022. We are pleased to share the results with you, and the very positive feedback we have received.
parent and carers survey 2022.pdf
We also completed another parent survey in June 22 regarding parent training. As a result we are hosting two coffee mornings in September to talk through the parent training plan we've created. This will be an opportunity to meet other parents and also to ask questions to 2 of our Assistant Headteachers. Parents/carers of all year groups are welcome and there is no need to book.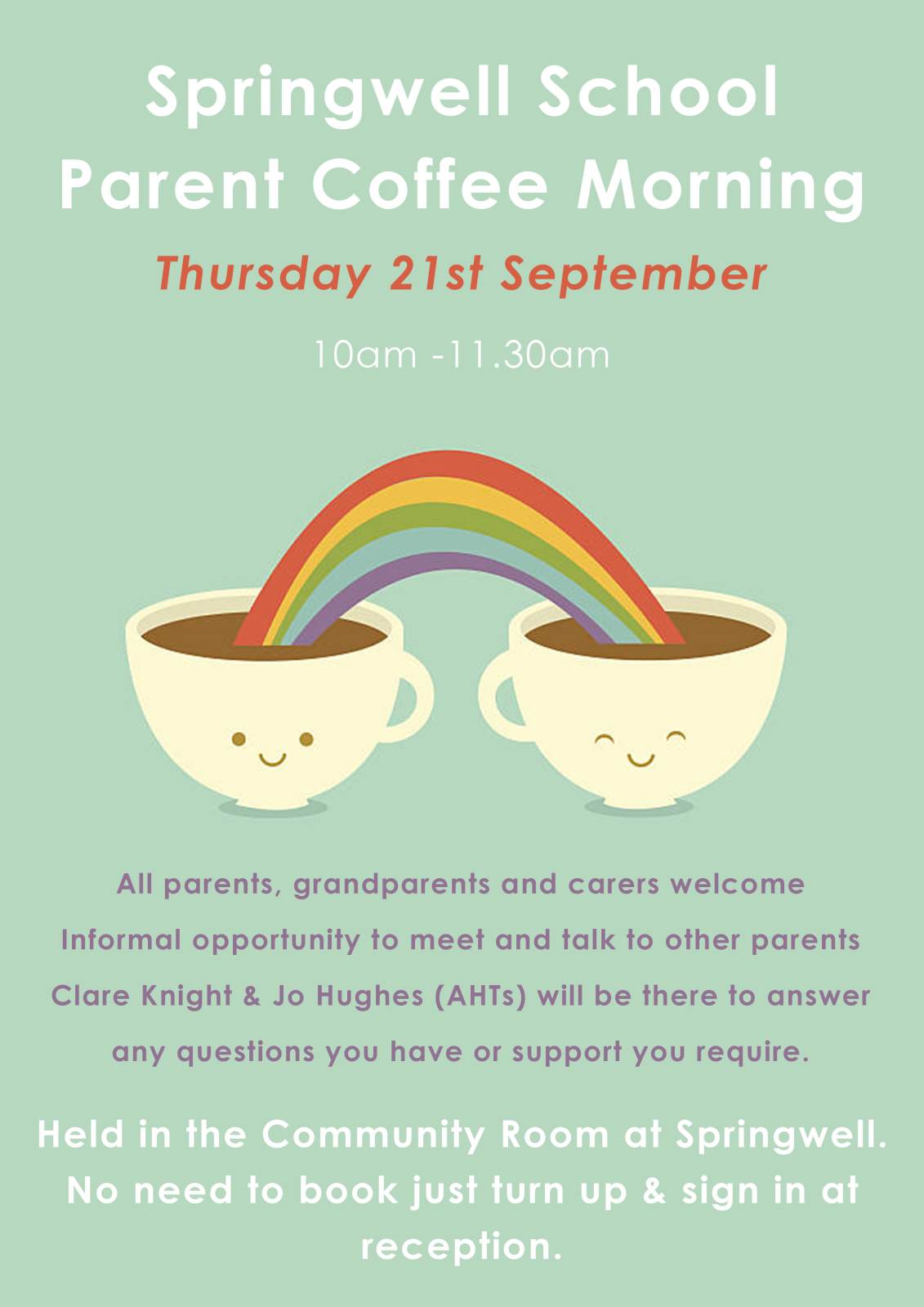 Resourced Provision Parent Survey Comments 2022
Our son being in the resourced provision class has been fantastic. The support from his teacher and support team has been second to none. We could not have asked for better. The progress in him is amazing and it fills us with joy every single day of how well he has some on in regards to speech/feelings/emotions/reading and so much more. He has just made the most amazing progress thank you from the bottom of our hearts.
Our son has been improving steadily and on a continuous basis. His speech has improved a lot and he has started doing things independently. We as parents are quite happy on the progress he has made over the last 4 years he has been at Packham. A big thanks again to all the teachers and support staff of Springwell.
My son started at Springwell school in 2016 and since then he has made very good progress. He has always been in resourced classes and he has been supported very well and very well looked after as well. This is the best place you could ever get for any child with additional needs or disabilities. We were fortunate enough that he's got a place there and he is now a completely different child compared to when he started. We would highly recommend for those children going to join and rest assured that this is the best place to send your child without any doubt.
This past last year our son's talking and understanding has really improved we are so happy with the progress he is making.
We were a little bit apprehensive about our daughter joining a resourced provision class but she has had the most amazing 2 years at Packham. She has achieved so many things, from beginning to read, speaking at an assembly and learning to play the recorder. Mostly importantly she has grown in confidence, made lots of lovely friends and loves going to school. The teachers at Packham are lovely and the resourced provision classes are truly a great addition to Springwell.
We are very grateful for your support. Thank you to everyone.