Southampton Outreach Advisory Service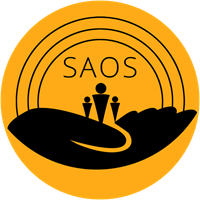 The Southampton Advisory Outreach Service (SAOS) provides support for mainstream schools across the city in relation to inclusion. Led and managed by Springwell School, the service is commissioned by Southampton City Council and provides a range of support for pupils and students with SEND and behavioural needs.
The aims of the service are to:
provide support and challenge for primary and secondary schools in relation to school improvement and outcomes for children with SEND.

provide a flexible and joined up outreach service that responds to the overlapping needs of the individual pupil/student and ensures early intervention.

increase the capacity of mainstream schools to develop inclusive practice for pupils with SEND.

increase the capacity of mainstream schools to secure and demonstrate the progress of pupils with SEND through rigorous assessment, target setting and tracking.
SAOS staff are employed by Springwell School and spend 10% of their week working in a special school setting. They are an important part of the school community and work closely with their Springwell colleagues.